Echelon's purpose is to make Christ known as friend and Savior through music and personal relationships. Of course, that means music, but Echelon understands that faith begins with a relationship. While they love music, the focus of their ministry is getting to know people and hanging out and eating pizza and laughing, crying, praising, praying and letting the Holy Spirit move where it will. Ministry, after all, is not as much what you do as it is what you do it for. Echelon professes that Jesus Christ is the one and only risen Savior through which all sins are forgiven and through whom is the only way to Heaven.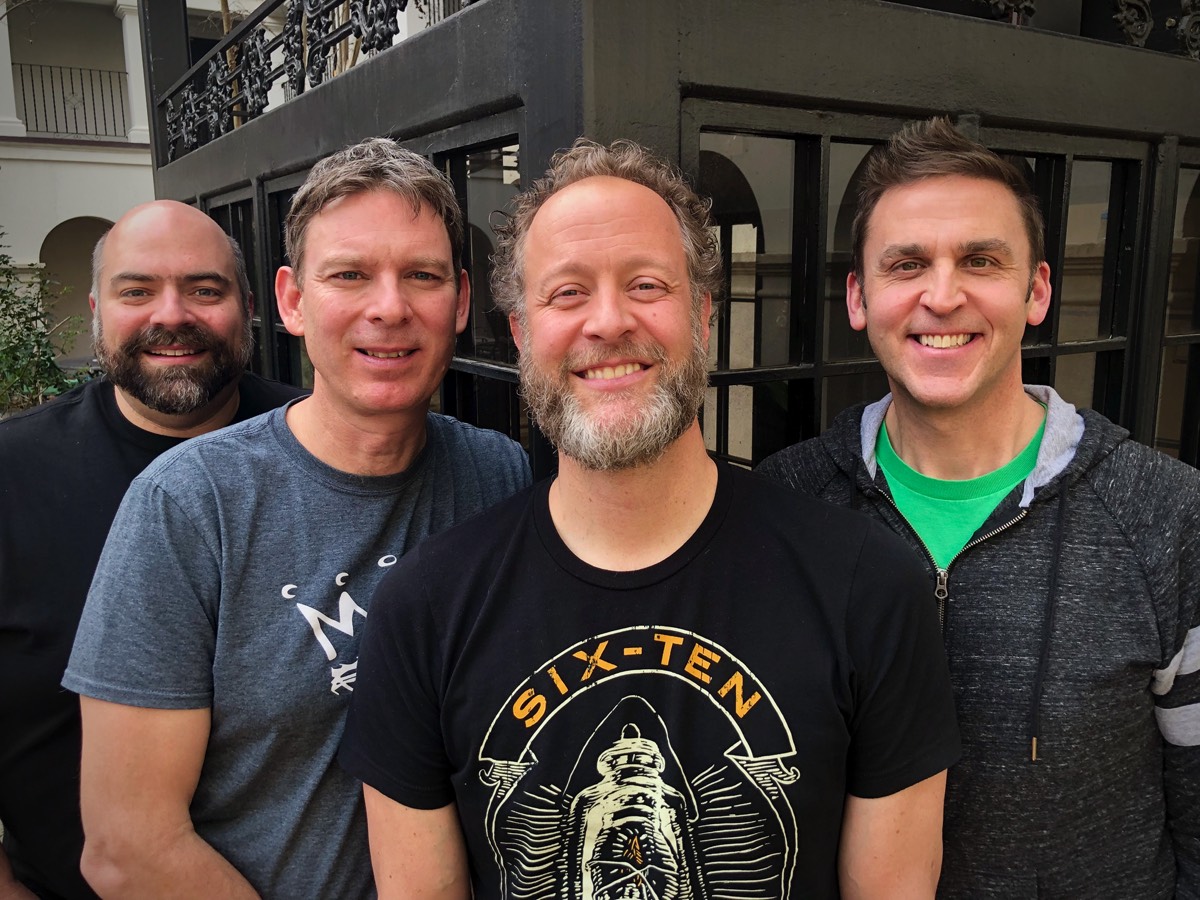 Echelon formed in 1994 with the purpose of "making Christ known as friend and Savior through music and personal relationships." All four members (Lloyd Garrelts, Lowell, Michelson, Todd Miller, and John Simshauser) came out of the Youth Encounter team model of relational ministry, believing that "music was just the foot-in-the-door, and that the bulk of the ministry happened in the other twenty two and a half hours of the day." Lowell served on Common Bread (east coast) in 1988-89 and joined John and Lloyd on Captive Free East Coast in 1989-90. The following year, Lloyd and Lowell were on the first Watermark team to Germany (West Coast 90-91), while Todd toured with the East Coast Captive Free team (90-91, 92,93).

After the team years, the members of Echelon remained active in Youth Encounter, by assisting with team training in both the Twin Cities and Lee
Valley Ranch in Custer, SD, and continuing to play Junior and Senior High Congresses, backing up musicians such as Duey and Swen, Paul Hill, and Song. They played their first "official" event as Echelon at the Virginia Beach Congress in 1994. Later, while they were all still in college, Echelon played Youth Encounter events all across the country. Then in the summer of 1995, the band embarked on their first full-time tour. They recorded a two-songs cassette before the tour began and recorded their first album, Some Assembly Required, at the end of that tour with Richard Bruxvoort-Colligan in Spirit Lake, IA.

Echelon continued to play events through June of 1997, when the group began full-time ministry. Moving to Robbinsdale, a suburb of Minneapolis, MN, they self-recorded their second album, Core, and embarked on a tour schedule that would include nearly 200 dates per year and take them to 42 states in the next four years. During that time, Echelon recorded three more albums, including a live CD at The New Union club in Minneapolis. They have played at churches, colleges, youth events, public and private schools (with Bob Lenz of Life Promotions), festivals, and even a few weddings. In 2001 and 2004, Echelon was chosen as the main stage Gathering band for the LCMS National Youth Gatherings in New Orleans and Orlando, respectively. There, they added guest musicians to their line-up including Jonathan Rundman, Beki Hemingway, Scott Malchow, Tim Dorsey, Norm Blagman, and Gianna Jessen. In addition, they recorded a studio album for the New Orleans gathering (Higher Ground) and a live album from the performances in Orlando (Beyond Imagination).

Echelon's music is influenced by rock, folk, funk, jazz, and even country, meaning that their style can be difficult to nail down. Each of the members contributes his own flavor to the mix and what comes out can be extremely diverse, and yet cohesive. But even with different musical styles, the one theme that remains throughout Echelon's career is the love of Jesus and the relationships that emerge as a result of that love. Their musical career as a band has never sought fame or fortune, but simply an opportunity to share the Gospel in a way that is both entertaining and meaningful.